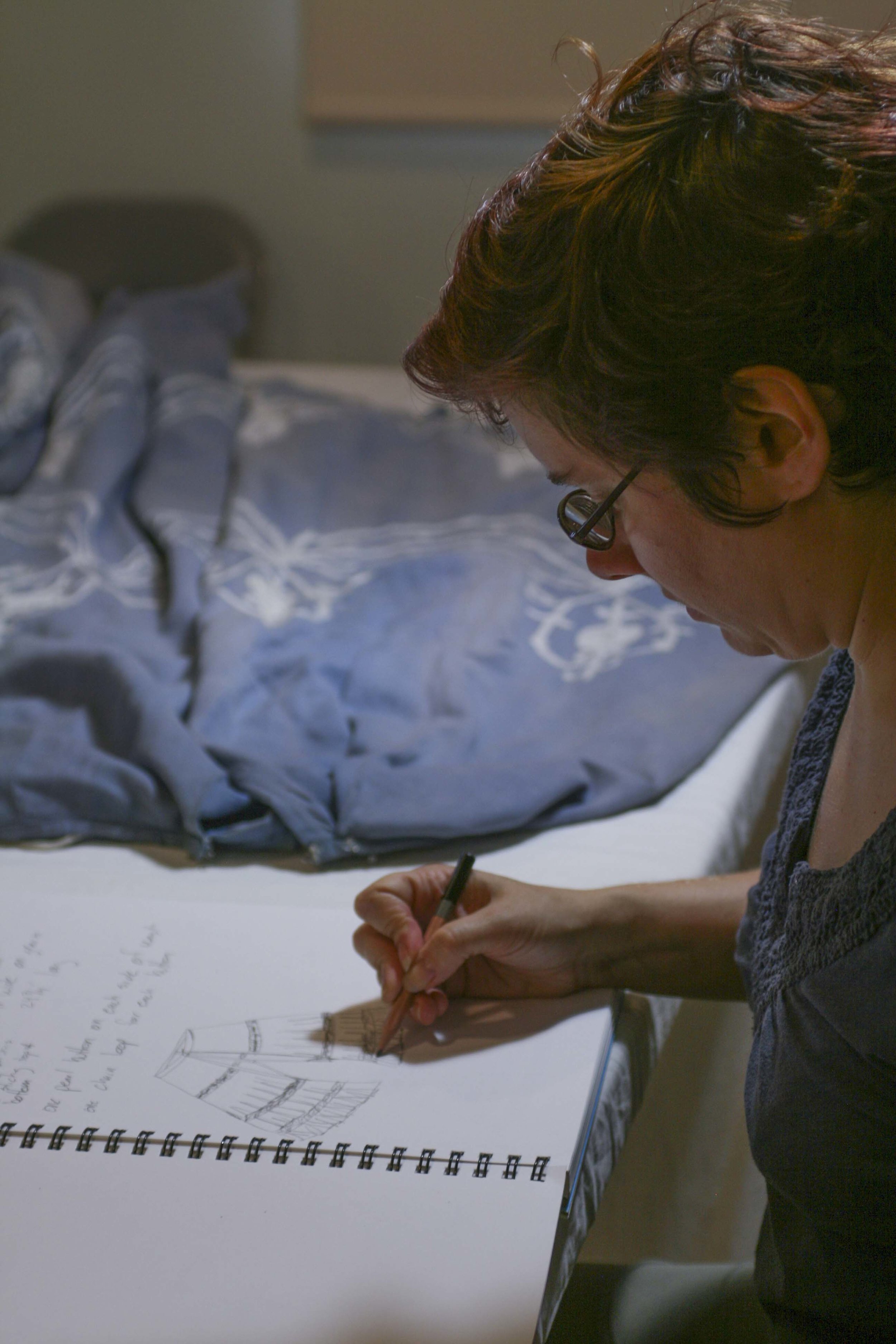 Texas Professor visits Avery House for costume collection
Associate Professor of Costume Design Anne Medlock of West Texas A&M was on-site at the Avery House this week examining samples from Poudre Landmarks Foundation's historic costume collection. She is here on a grant from the Center for the Study of the American West to study clothing pieces from the 1900's in order to recreate patterns and costumes for the upcoming theater production A Flea in Her Ear at West Texas A&M showing February 8-17, 2018.
Medlock is studying French fashion from the early 1900's for the production. She is able to study French fashion here with Poudre Landmarks Foundation's collection and at two other museum collections in Texas because the fashion in America was heavily influenced by France at the time. "If a piece wasn't created in France, it was created at home or in a factory here by someone who studied their fashion," she said.
"Typically, we would take the garment apart to figure out how it was made, and create a pattern out of it," Medlock said. She can't do that with these historical pieces -- instead, she is examining each piece and taking detailed notes, drawings and measurements. She will take her notes back to West Texas A&M and create patterns and fine-tune them with muslin recreations of the garments. After perfecting the patterns, she will distribute the patterns to her costume design students to sew costumes for the A Flea in Her Ear production.
After the theater production, the Panhandle Plains Historical Museum in Canyon, Texas will display the original pieces along with Medlock's patterns, her muslin recreations, and the final costume recreations used in the theater production.
Interested in viewing pieces from the clothing collection? Stop by the Avery House on Saturdays & Sundays from 1-4 pm for a tour